How to verify attendance for a client
Attendance based services will only show up on the history tab once per service, with a date range indicating the first time and last time they received the service. (Attendance services will always have the name of the program framed in brackets, i.e. [SRM_TheShelter_ES] Bed Night:Bed Night-ENTRY). If you want to see a full list of every time they received the service, follow the steps below:
Access the client profile, go to the programs tab, then find the program history (hover your mouse over the area indicated to populate the edit button, then click edit).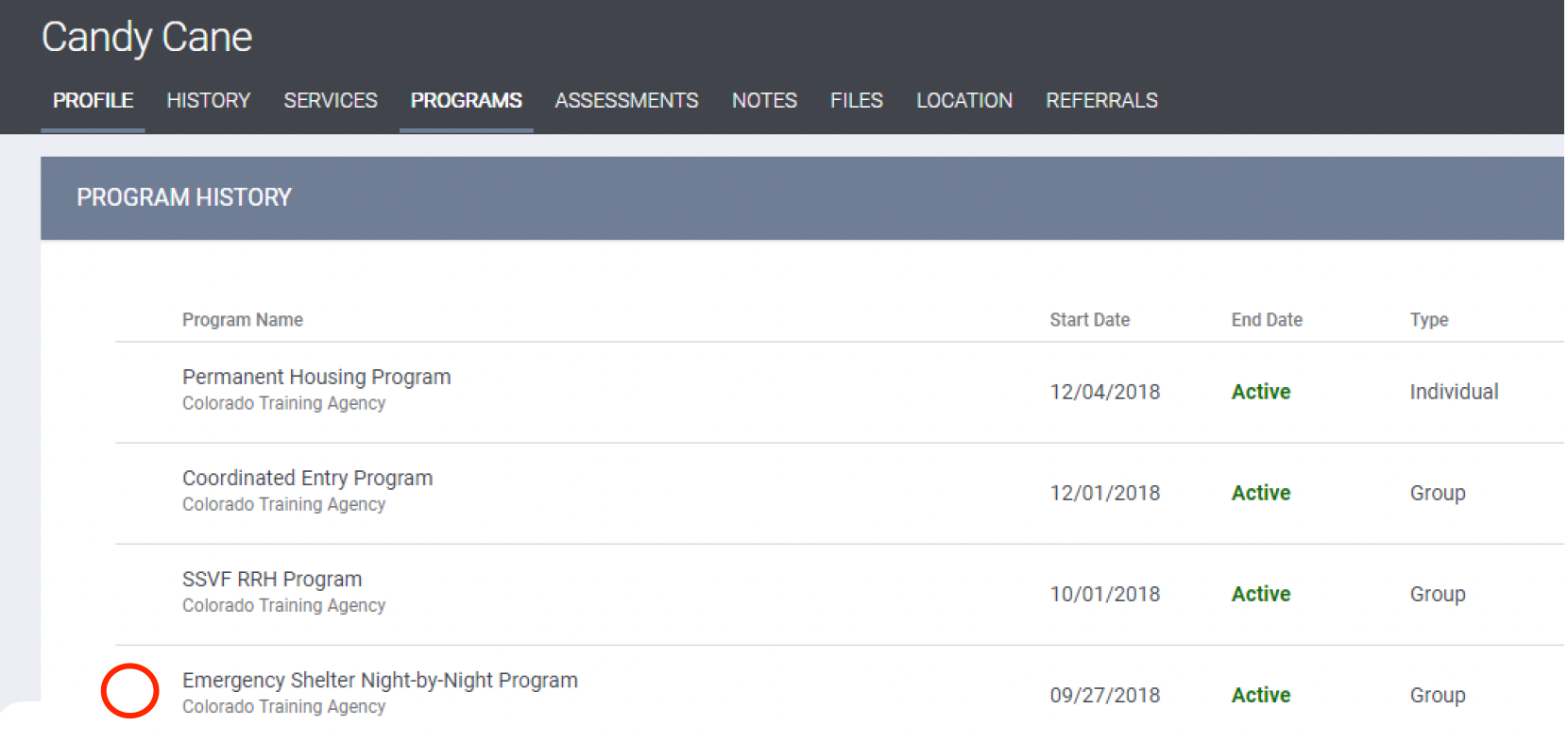 Click the edit button next to the bed night service, (or whichever service you want to verify attendance for) then scroll all the way to the bottom of the page.
Once you scroll far enough down the page, there will be a list of each date the client was checked into that service.