Public Alerts
Users can attach an alert to a client profile that will display to anyone in the state accessing that client profile. This is a useful tool to reach out to clients that are difficult to contact. Public alerts should not be used to convey information like behavioral problems or test results, so please use this tool carefully. If you have questions about what should or should not be put into a public alert, please contact your DPAL.
Example of an active public alert in a client's profile:

To create a public alert, click on the "NOTES" tab, then click on "add alert"
Title and expiration date are required fields. The note will populate the yellow bar up to and including the date set as the expiration date. There is a Private toggle button below the notes field… this toggle will limit the alert to your agency. When you are done with your note, click "add record".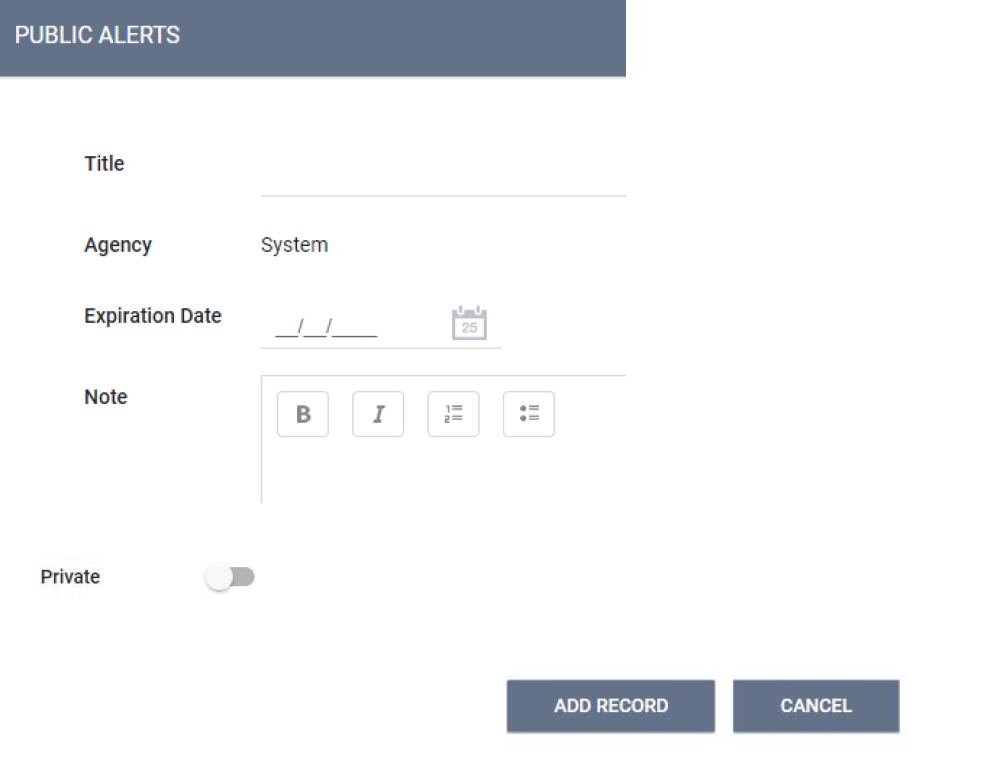 To remove a public alert that is no longer applicable, go to the NOTES tab and hover over the alert in the history, then click the "edit" icon.

Change the expiration date to yesterday's date, then click "save changes". You can also add to the note to provide a response to the initial alert, if appropriate. Please do not delete the note altogether as we want to be able to view the history of public alerts.